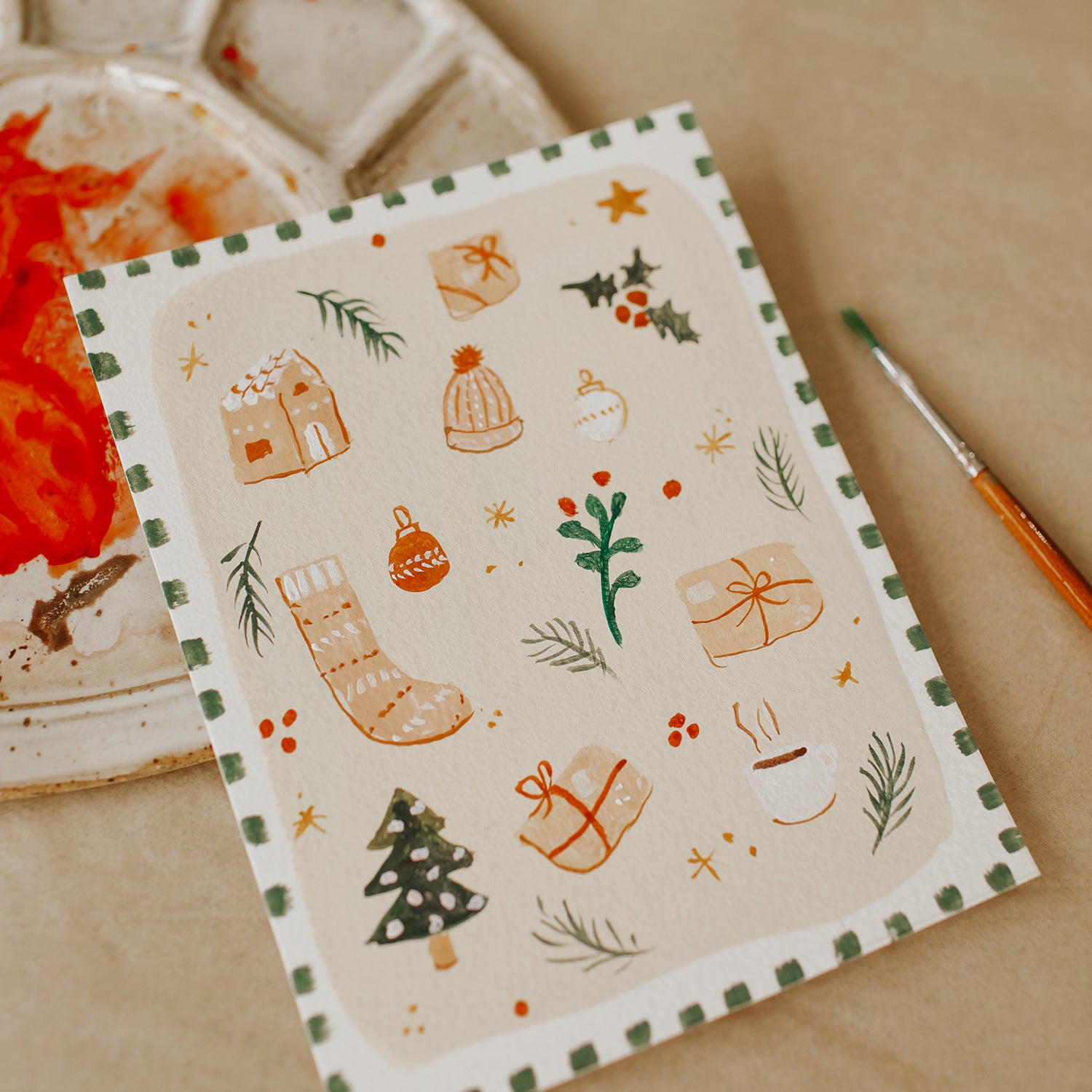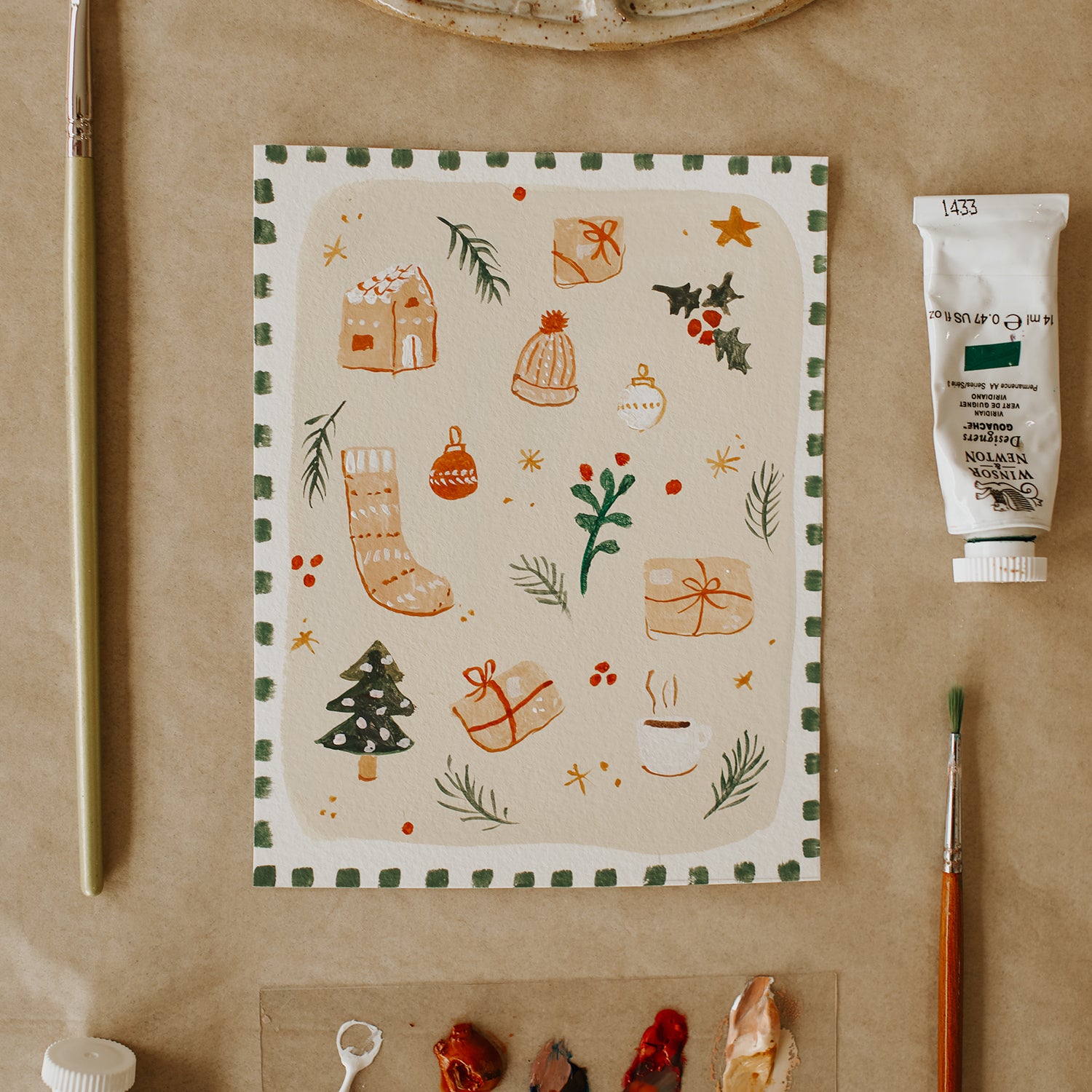 Holiday Postcard Painting Class December 9th
Learn how to paint something that's nostalgic and holiday inspired at Jenna's only holiday workshop on Saturday, December 9th from 4-6 pm. 
Focusing on holiday themes, Jenna will help students create their very own holiday themed postage stamp illustration. The class will start with a demonstration on the basics of gouache paint, and then Jenna will help each student create their own nostalgic postcard. Everyone has their own favorite memories of the holidays, so each student's work will be unique ranging from scenes of a peace dove, wreathe, Christmas tree farm, twinkle lights, or even a mug of hot cocoa. The inspiration is endless, and Jenna will go around the class to help each student create their piece.

All supplies are provided.

This is a two hour workshop December 9th from 4-6 pm, please feel free to bring your own snacks, and whatever you'd like to sip on during class. Complimentary charcuterie and wine are not included.
Workshops are non refundable.
Holiday Postcard Painting Class December 9th