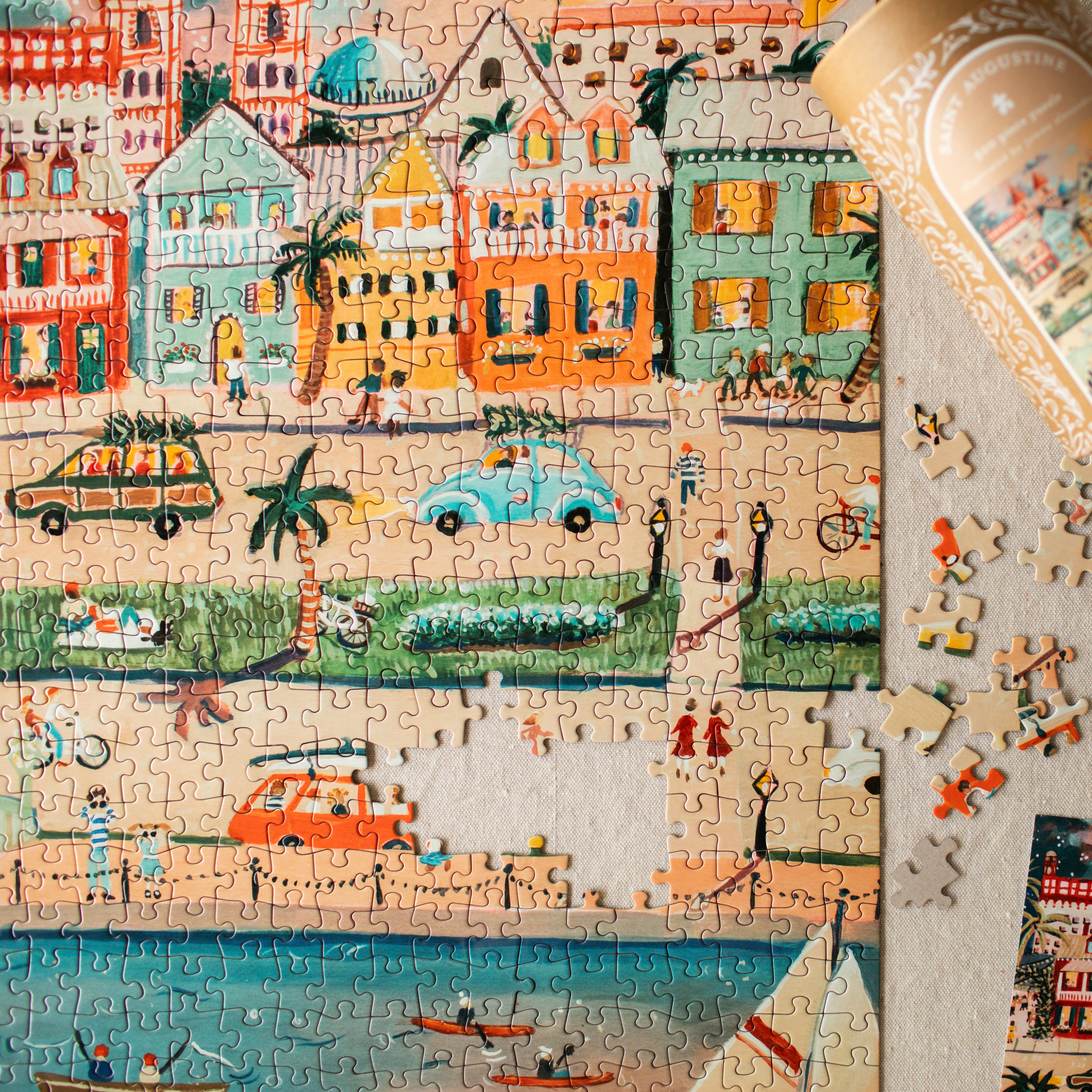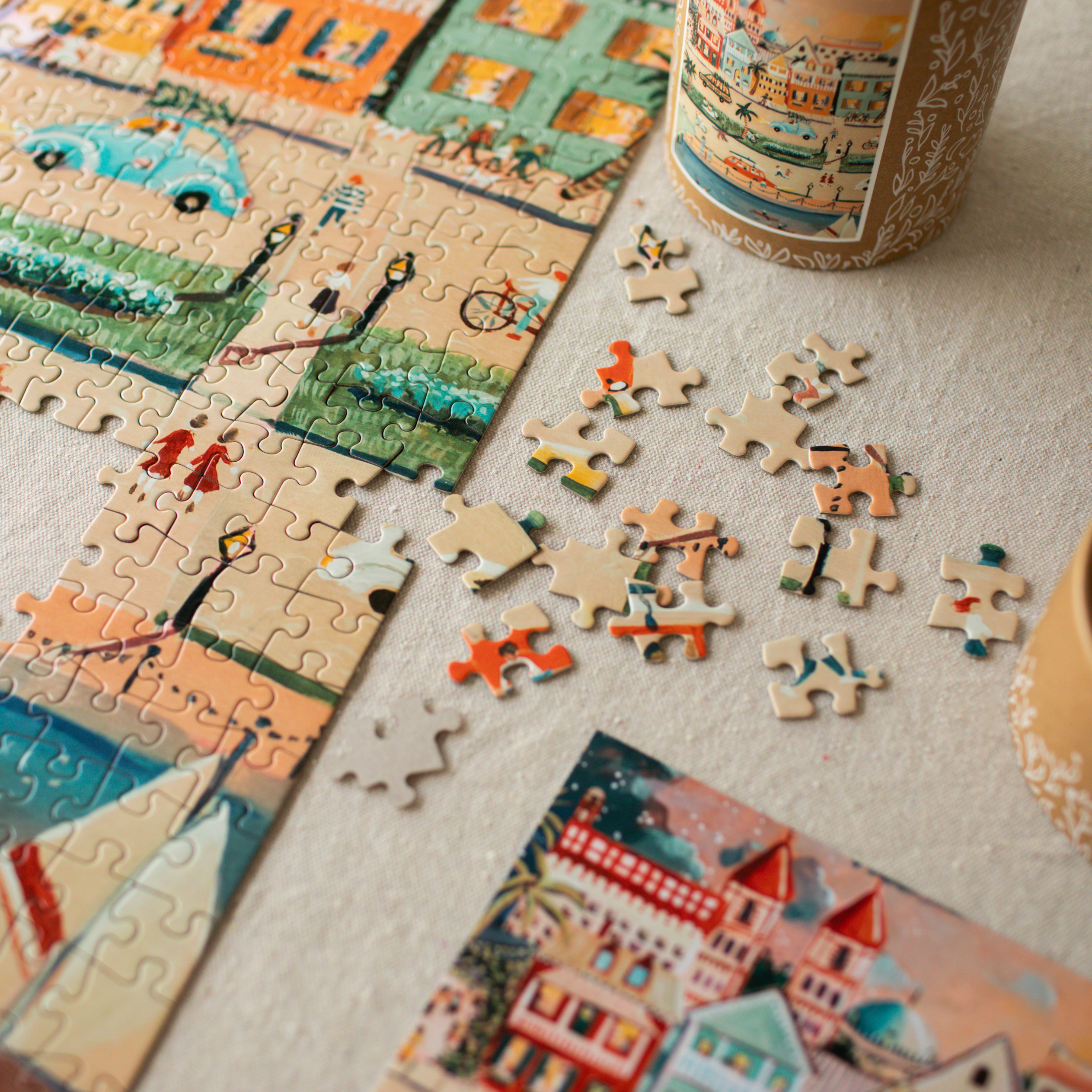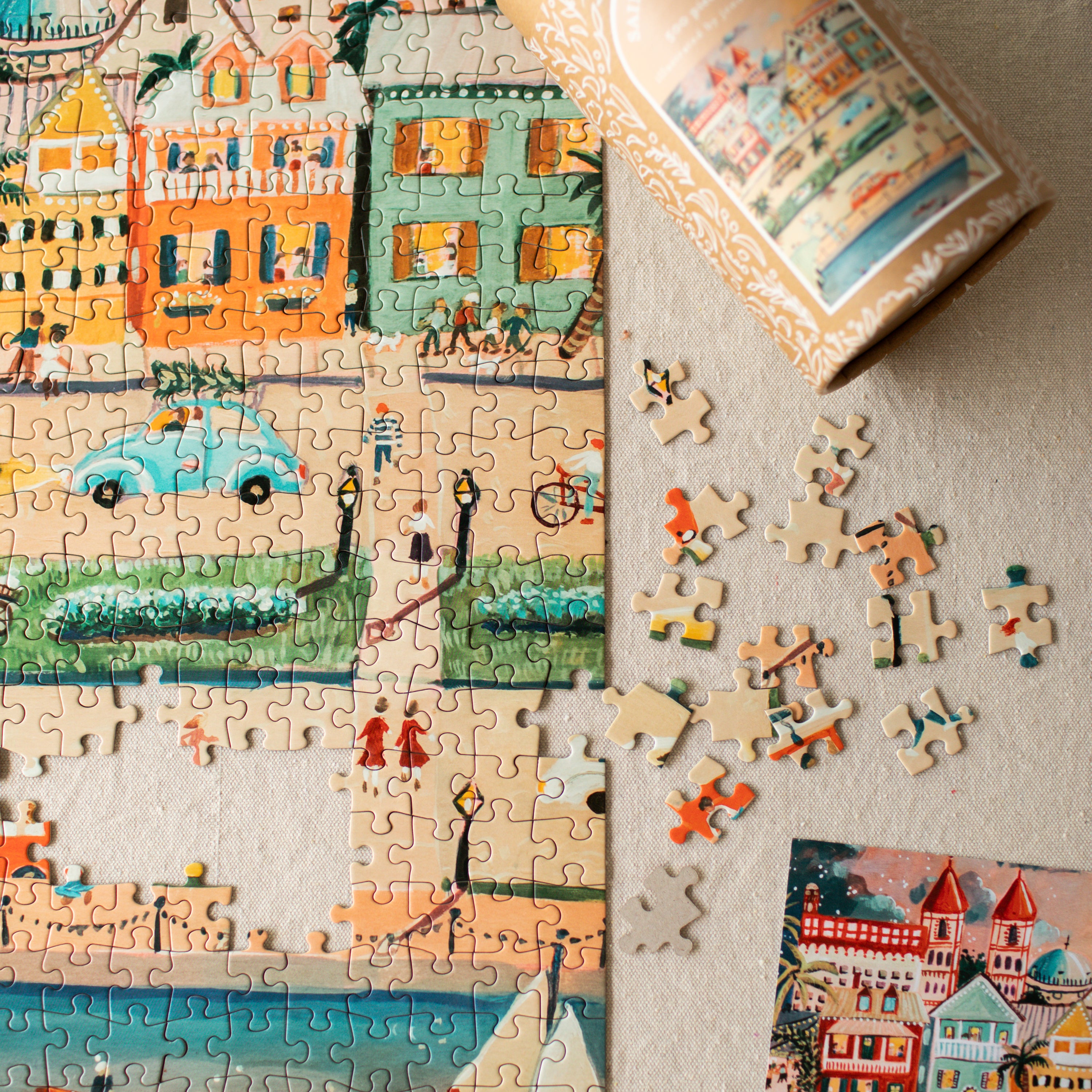 Saint Augustine Puzzle 2023
Puzzles will ship or be available for pickup beginning October 14th.
Enjoy Jenna's second annual Saint Augustine Holiday puzzle featuring a colorful, seasonal evening on the bay front at sunset. Along with the flecks of white paint representing Nights of Lights, Jenna's painting has scenes that all of St. Augustine can relate to: surfers leaving the beach heading home after a fun session, friends walking puppies around town in search of ice cream, families driving home with a pine scented Christmas tree ready to decorate, and couples enjoying a night out at a historically beautiful and delicious restaurant. With a touch of nostalgia, this puzzle will bring everyone around the table this season! The puzzles come in a customized cylinder box (that looks so cute on a shelf!) 
500 piece 18 x 24 in puzzle. Insert Included.
Saint Augustine Puzzle 2023