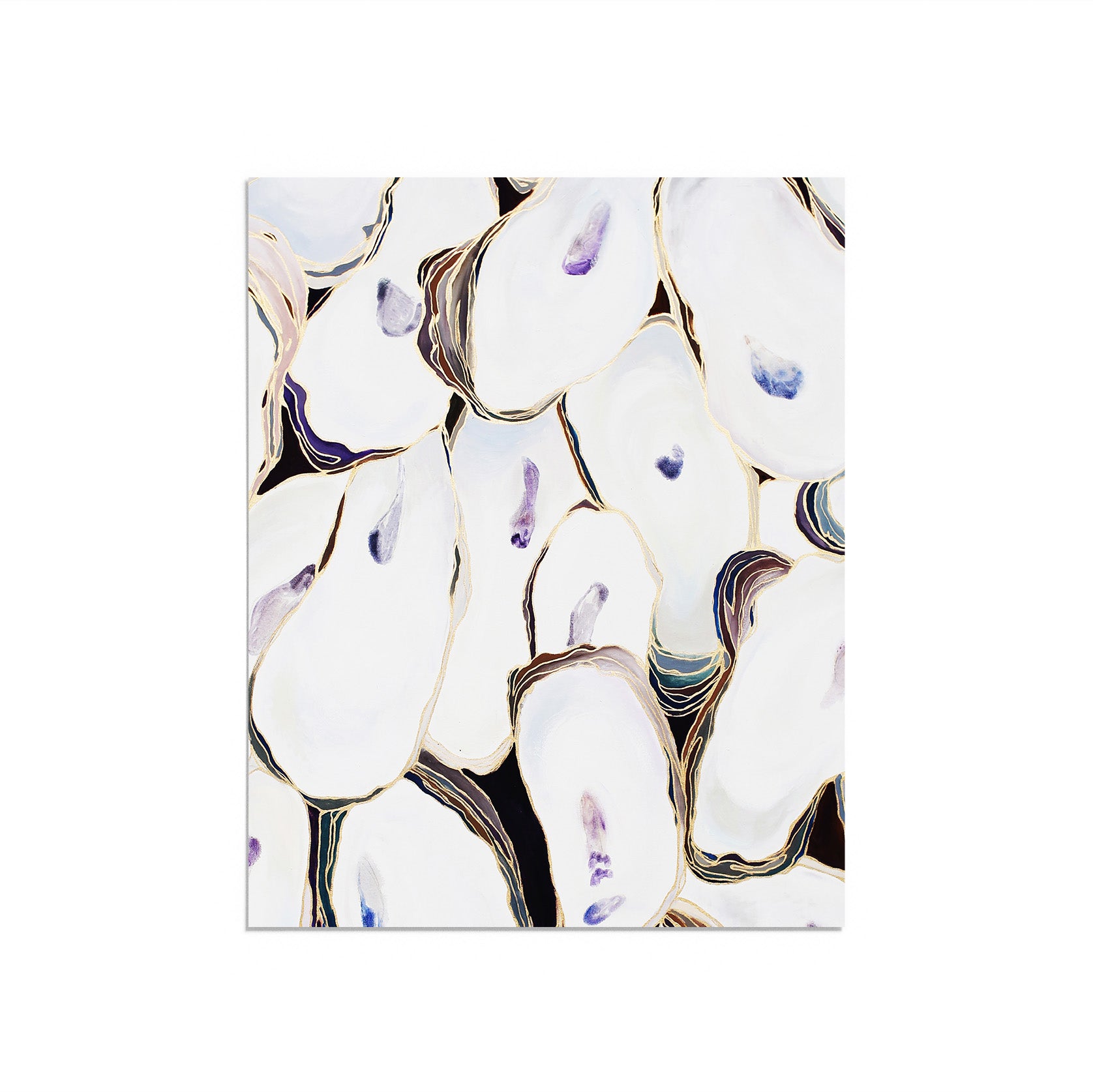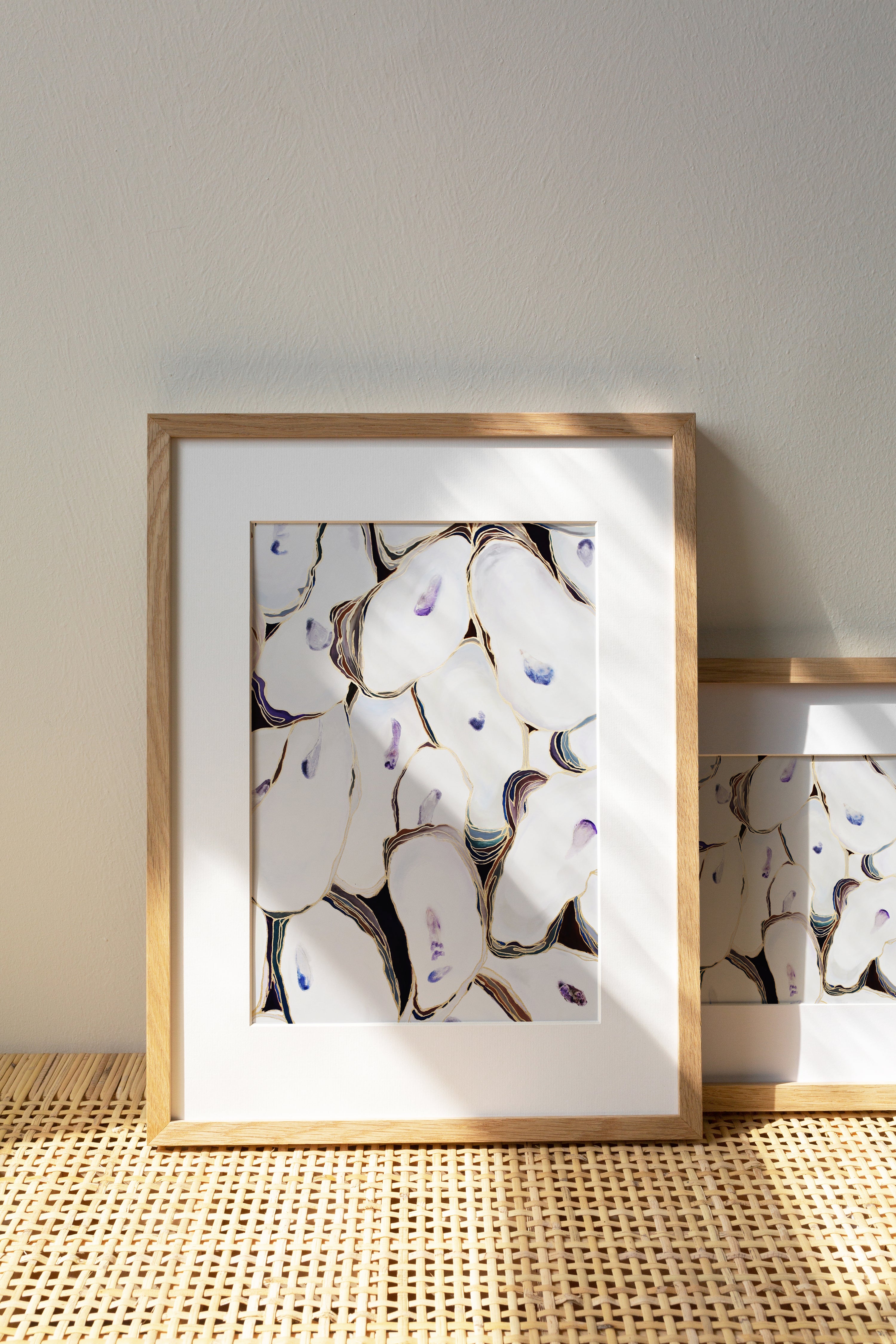 oysters! one of st. Augustine's long-standing traditions is the beloved oyster roast. my husband za collects oysters from salt run, just a few minutes from our home, and we enjoy the harvest with friends, family, and neighbors during the cooler months. while this series depicts oyster shells (that have been harvested and enjoyed), the paintings reflect community and togetherness.
printed on 100# paper, packaged with a clear sleeve and backing. multiple prints packaged in the same sleeve. frame not included.
*Prints larger than 18x24 are printed to order, the turnaround time will be approximately one to two weeks.