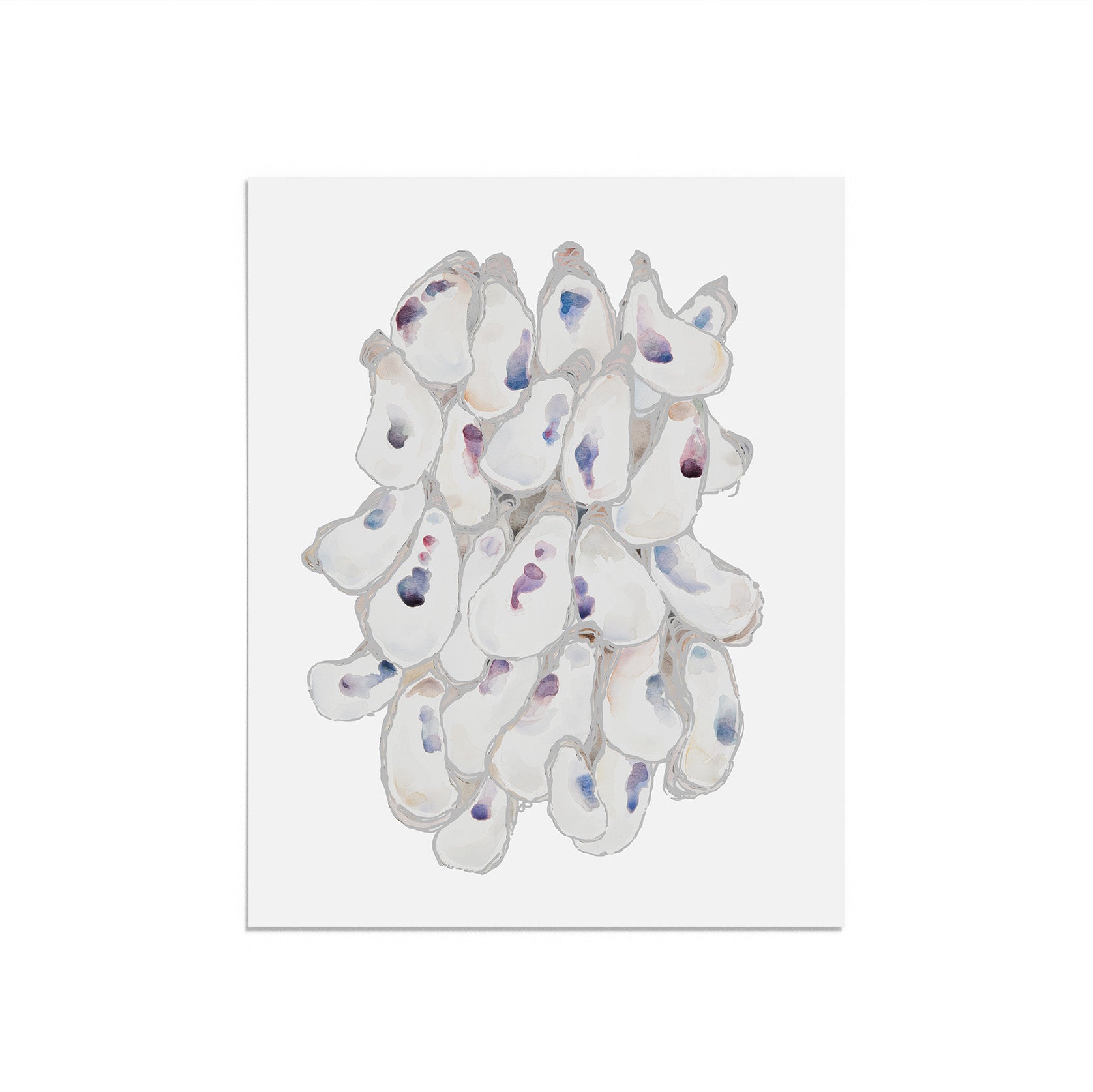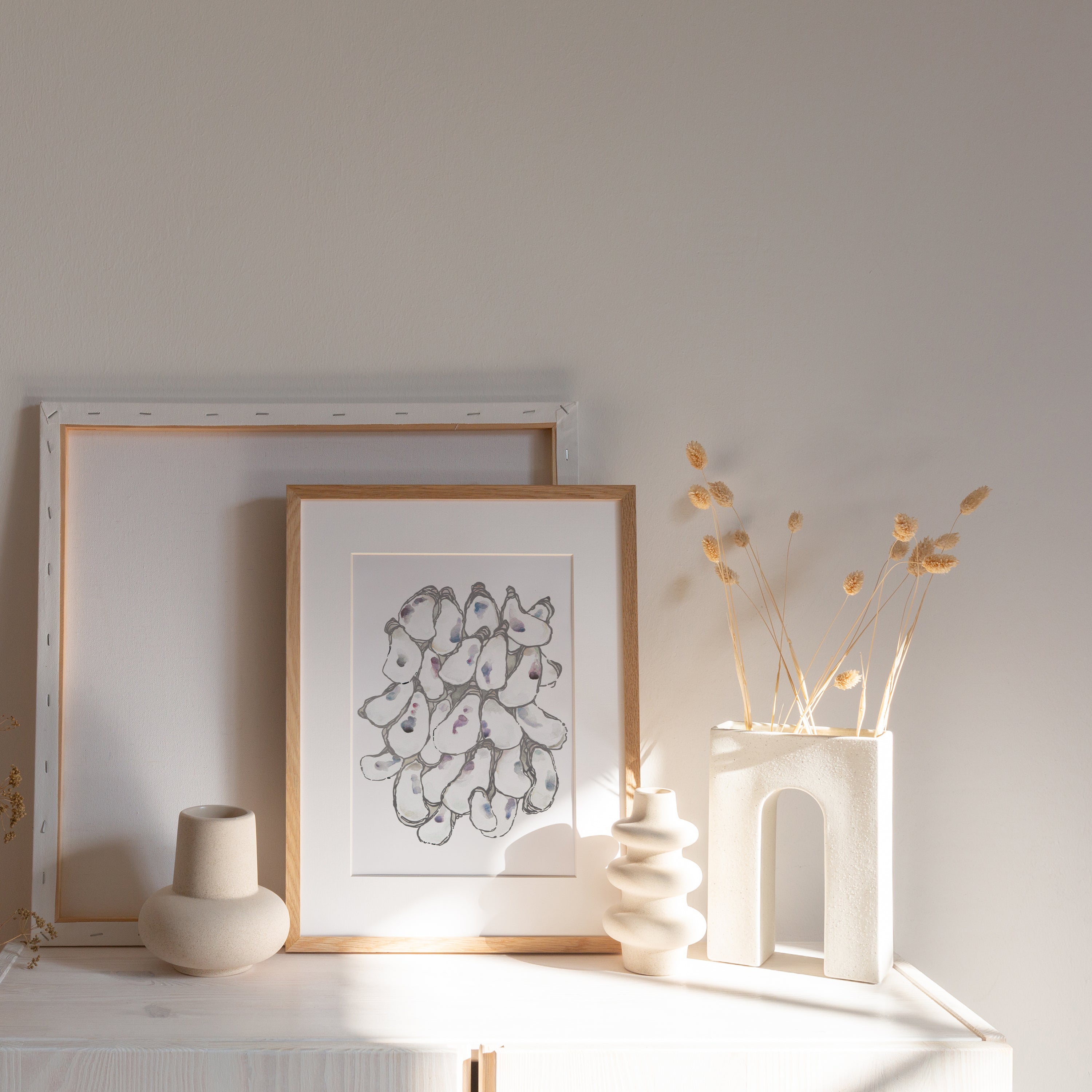 Salt Run Silver Foil Pressed
oysters! one of st. Augustine's long-standing traditions is the beloved oyster roast. my husband za collects oysters from salt run, just a few minutes from our home, and we enjoy the harvest with friends, family, and neighbors during the cooler months. while this series depicts oyster shells (that have been harvested and enjoyed), the paintings reflect community and togetherness.
Highest quality print of an original watercolor. The letterpress silver hot foil stamping highlights the beautiful sheen found inside every unique oyster shell. (Letter Press work by M.C. Pressure) Specifications: 8 x 10 or 18 x 24 Flat print Bright Silver foil. Frame not included.
Salt Run Silver Foil Pressed