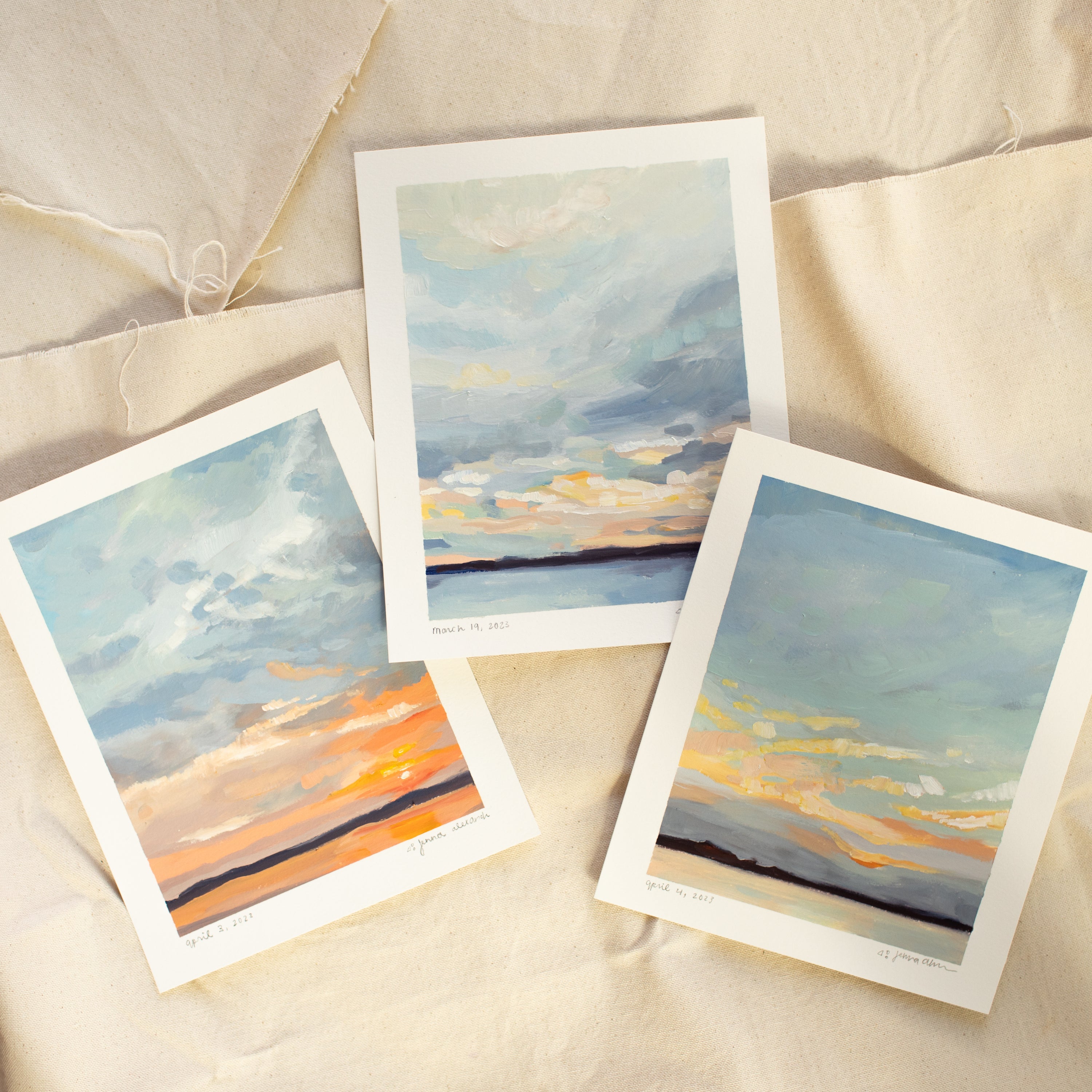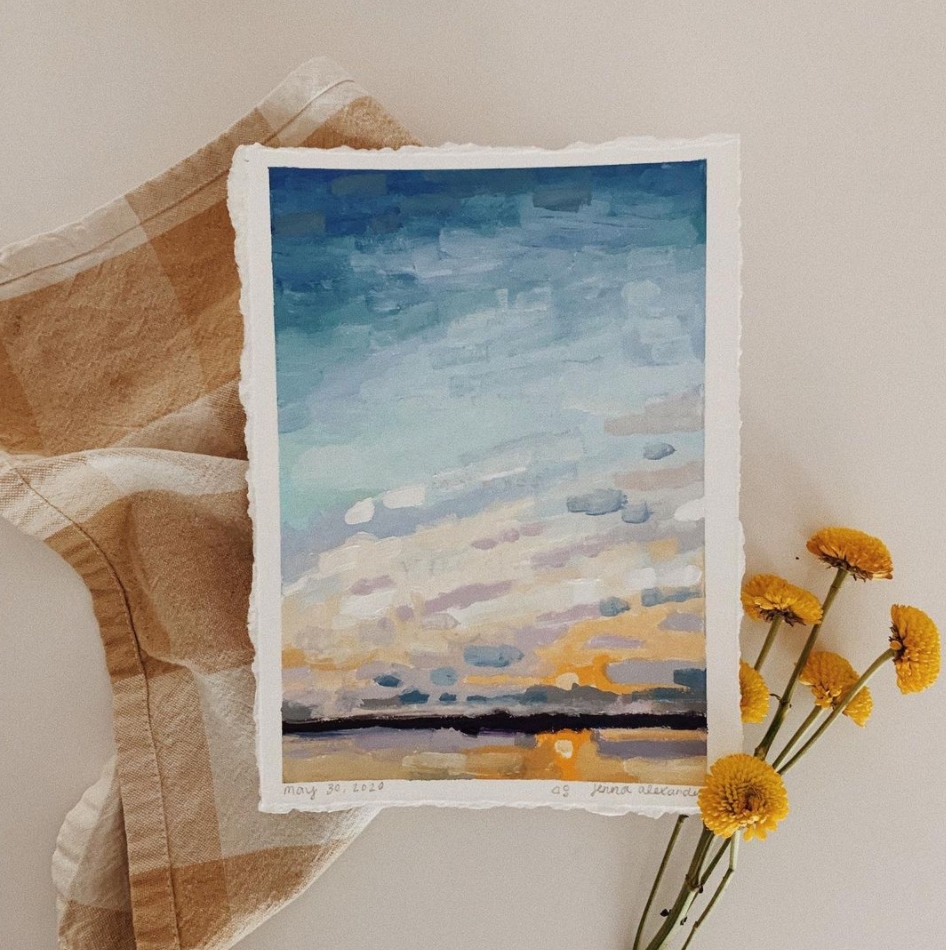 One of my favorite parts of the day is watching the sun rise. Some of the sunrises I get to see make it onto paper and live on as oil paintings. If you have a special day including a birthday, anniversary, or milestone that you want to be reminded of, I am happy to wake up a bit earlier and see that sunrise so I can paint it for you!
Please write the date of the sunrise you would like painted in the comment section at check out. I will email you within 1-2 days and confirm the date! These oil paintings are slow drying, so you can expect to receive your piece 4 weeks after the sunrise date. 
Details: 8" x 10" oil painting on 100 lb cotton paper.