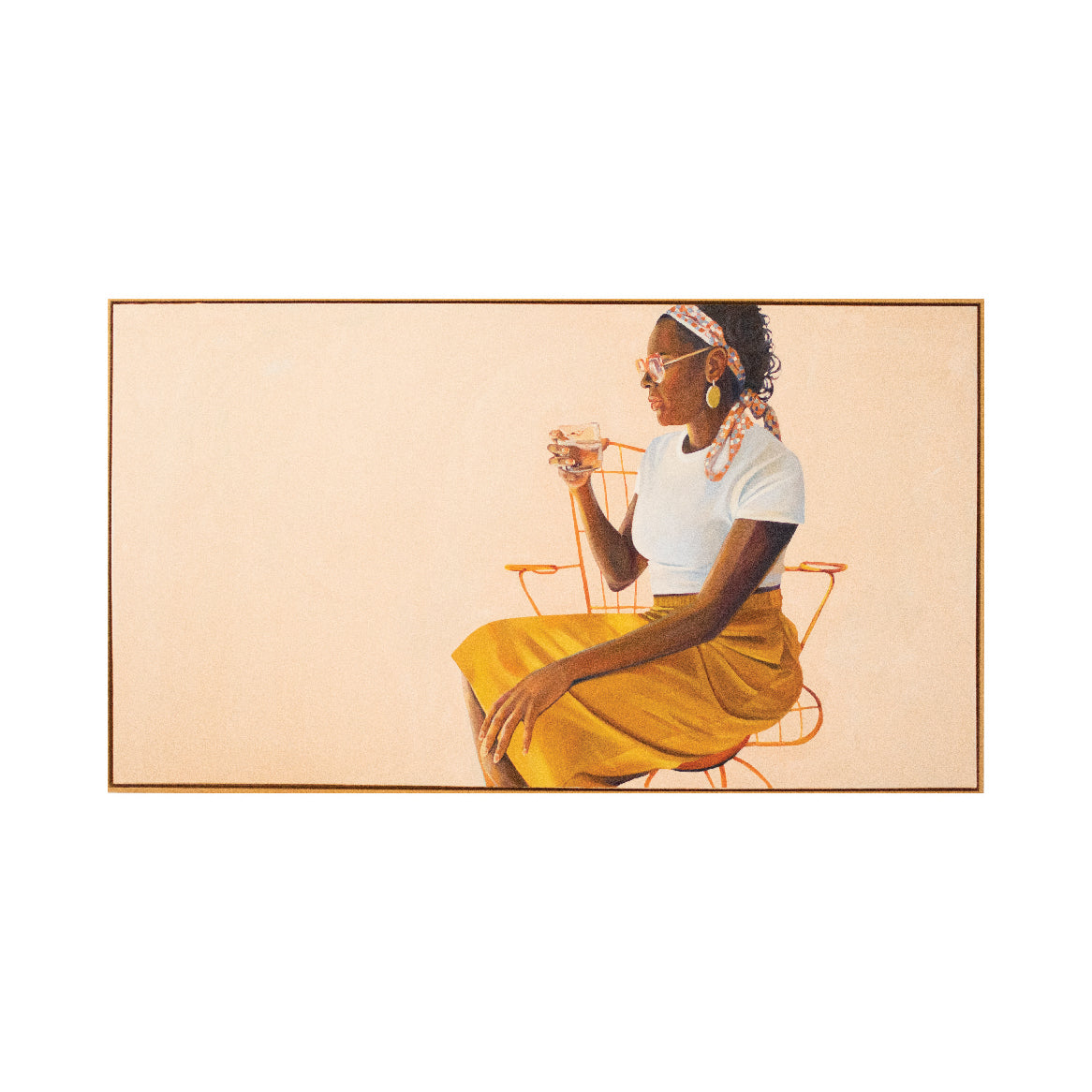 Summer Afternoon ☀ Original 40.5x72in
Enjoy lazy summer afternoons with the Summer Afternoon! This one-of-a-kind design brings a cool, vintage feeling of sipping icy drinks in the shade while soaking up the sun. No more excuses to stay inside!
oil on gallery wrapped canvas. framed in a warm maple float.
Summer Afternoon ☀ Original 40.5x72in